We help entrepreneurs become business owners and investors
We teach entrepreneurs how to increase the cash flow in their own business, and invest it so that it pays them income for life.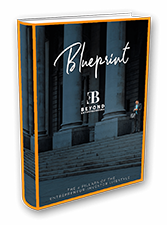 FREE BLUEPRINT: The GEMINI Lifestyle
Discover the 4 secrets that keep most entrepreneurs from living a life of true freedom
In the past years, I've...
Founder, Beyond Entrepreneurs
Discover the 4 Pillars of the Gemini Lifestyle
We developed a 6-week Masterclass where we teach you the method to help you build the 4 Pillars of the Entrepreneur-Investor Lifestyle into your own life. Here's what you'll get:
Join Our 6-week Masterclass
The Beyond Entrepreneurs: Masterclass is a 6-week program where we teach you the step-by-step method to go from being an entrepreneur to a well-connected business owner and international investor.
Read our latest articles...
There is a proven method to becoming an Entrepreneur-Investor
What Our Members Are Saying
We'd love to take your questions, but maybe it's already right here!
Yes – or at least you have to have every intention to do so. Some of the members of our Masterclass aren't entrepreneurs, but they have big balls and an entrepreneurial mindset. The goal of the Masterclass, however, is to teach you to become a better entrepreneur and investor, to gain total financial freedom. If you're looking for investment advice, this is probably not your home.
No. The Entrepreneur-Investor lifestyle is all about learning how to consistently invest in assets that will generate income forever. You need to start learning this when you're small, so you don't make the mistakes when you have a lot.
As most successful people will tell you, the journey never ends. To discover the Entrepreneur-Investor lifestyle was was an eye-opening experience for us that radically changed our lives for the better. Today, we love what we do and what we have and feel that giving other people access to the method we learned is one of the greatest ways we can give back and serve something bigger than ourselves. 
Yes, yes and yes. 100%. We walk the walk every single day. Our businesses have grown tremendously over the years and we have many employees and management staff now. But we will never forget where we came from. We know the floor. We know how it's like to start of with nothing. So we know where you're at.
Yes, but because we value our time highly, we take very few clients. That is not an excuse to charge ridiculous amounts of money for coaching but to clarify that we may not be accepting any more clients if you ask us. That being said, each of our coaching missions is individually tailored to your needs, so if you're interested, feel free to reach out to us at info@beyondentrepreneurs.com
Yes. The Mastermind is designed as a 6-week program for you to go through thoroughly. After this program, people that have successfully implemented the strategies usually join our Inner Circle, where we invest in exclusive private deals. and travel the world together. Once a member, you'll also get access to an incredible network of people.
Beyond Entrepreneurs is not a financial advisor, nor an investment broker. We are just two entrepreneur-investors that want to help as many people with a system that brought wealth, joy and freedom to our lives. If you disagree or want to react with something we say, reach out to at info@beyondentrepreneurs.com. We'll be happy to listen to you.